May 22 & 23, 2018: Archives of Ontario,York University
May 22, 2018: St. Michael's College, University of Toronto
May 23, 2018: Ireland Park (Eireann Quay)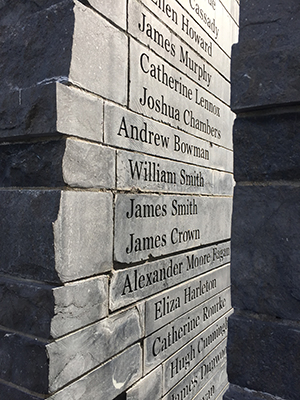 For over 500 years, Irish men, women, and children have crossed the Atlantic to Canada. Yet never during that time had people arrived in such great distress as those immigrants and refugees fleeing the Great Irish Potato Famine in 1847. Following two successive failures of the potato crop, that of 1846 being almost total, more than three million people (in a population of about 8.5 million in 1845) were receiving rations at soup kitchens across Ireland in July 1847. During these same months, starving and penniless Irish arrived in Canadian ports, cities and towns. The British government declared the worst of the famine over that autumn, shutting down the soup kitchens, yet the 1848 crop failed completely and public policy shifted towards local rather than centrally administered relief. Not until 1852 was the Irish countryside relieved of potato blight. A million or more died and a further million emigrated in the worst demographic catastrophe in nineteenth-century Europe.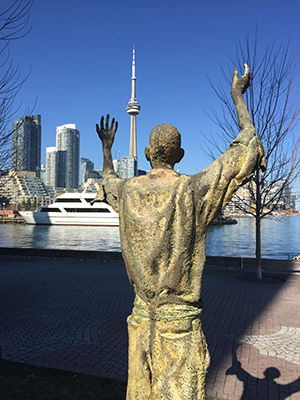 This two-day symposium brings together personnel from the academic and heritage sectors in Canada, Ireland, and the USA who are active in the production, curating, and promotion of knowledge about the Great Irish Potato Famine. The symposium will firstly consider the immediate and long-term impact of the arrival of Famine Irish forced migrants in the united Province of Canada, the experiences and perceptions of their Canadian caregivers, and their patterns of integration and resettlement in rural and urban communities. Secondly, it will discuss how new scholarship about the famine is being brought into the public domain through museums, memorials, and online public history initiatives on both sides of the Atlantic.
The symposium comprises morning and afternoon conference sessions on both days at the Archives of Ontario, including a documentary screening and the performance of a one-woman play. On the evening of day 1, the Great Famine Voices Roadshow open access oral history workshop will take place at St. Michael's College. In the late afternoon/evening of day 2, there will be a series of field trips to two sites of Irish interest in Toronto (Ireland Park and Dr. George Grasett Park) and a closing reception at a restaurant.
THIS EVENT IS OPEN TO THE PUBLIC. ALL ARE WELCOME.
Due to limited seating in the conference room, pre-registration is required. Please direct your registration request and any other inquiries to:
Professor William Jenkins, Department of Geography, York University: wjenkins@yorku.ca